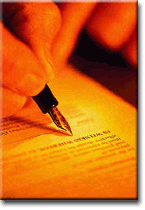 Should you decide to obtain membership from Decol Debt Collection's Credit Bureau/Net, the implementation of such services may:
Highlight poor paying companies before you trade with them.
Limit your company's exposure to bad debt.
Protect your investment.
Enhance your company's cash flow
Support & be supported by Hundred's of other Companies, all with the same common interest, Honourable Trading.
Could your Company benefit?
For our on-line membership application form just Click Here.