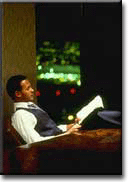 Decol Debt Collections LLC was established within the United Arab Emirates in 1994. Managed and run by Managing Partners, Mr. Calum D. McClure & Mr. John A. Ray. DDC are the only registered Associate Office within the UAE, representing three of the largest Debt Recovery and Credit Information Agencies World Wide:
American Collectors Association Incorporated - USA.

D.D.C. are proud to offer Debt Recovery services throughout 105 Countries Worldwide and Company Credit Profiles / Reports from 156 countries worldwide.
Decol Debt Collections LLC are recognized as the leading Debt Recovery - Credit Service Agency within the United Arab Emirates. Our comprehensive services are offered and utilized by many Companies, a central focal point for both Local and International Debt Collection, a Credit information provider.
DDC Debt Recovery Operates a "No Recovery No Fee" policy, as do the majority of our Associated Member Countries. In essence, effective, focused, debt recovery techniques which do not infringe and compound a Client's prior loss. To view our percentage fee chargeable, click here.
Credit Reports cover all Companies operating within the United Arab Emirates, Gulf Regions and Worldwide.